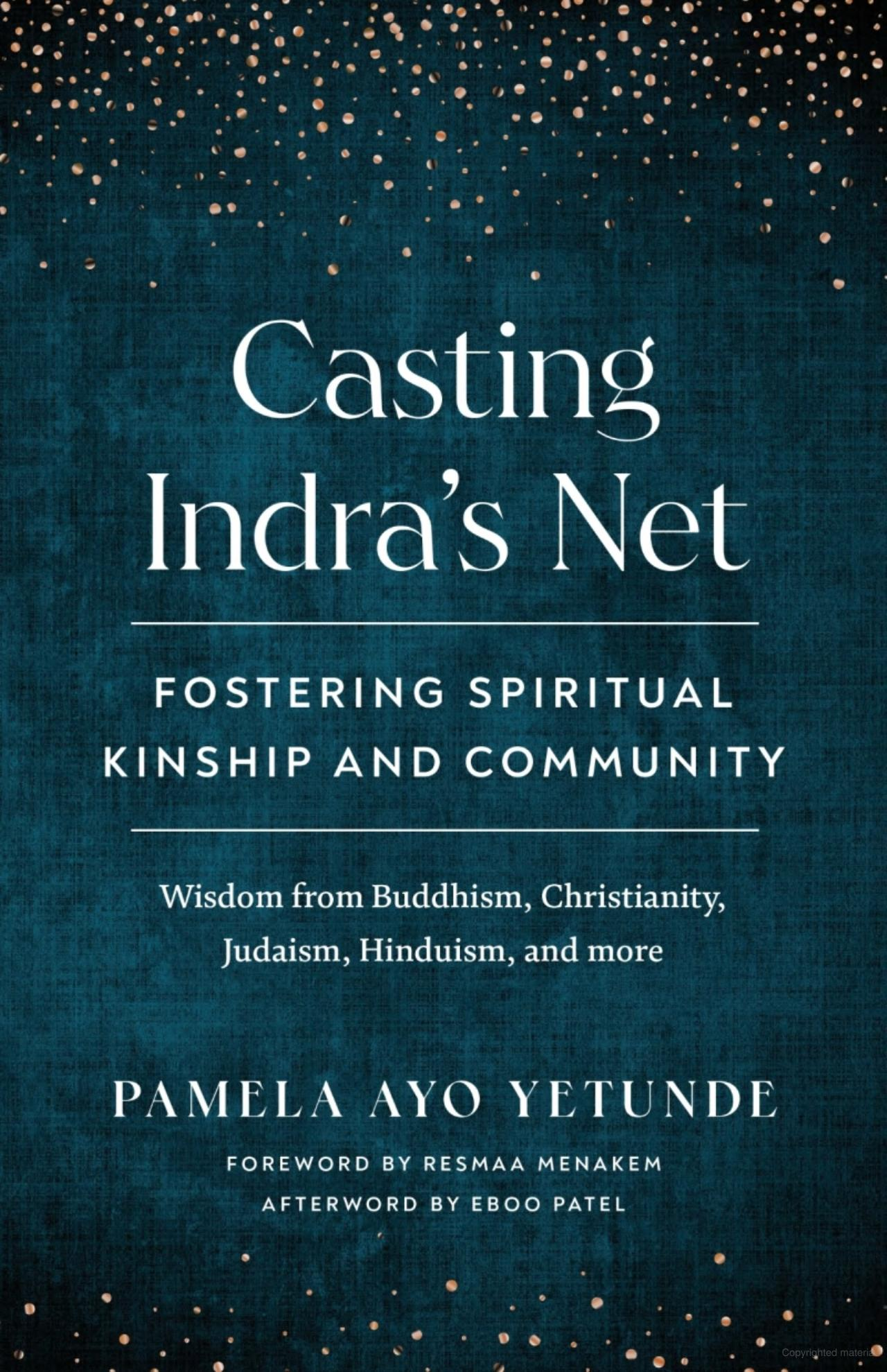 Casting Indra's Net: Fostering Spiritual Kinship and Community - Book Class
Casting Indra's Net: Fostering Spiritual Kinship and Community
Alternate Mondays, November 20th to March 4th, 6:30pm to 8:00pm
Halifax Shambhala Centre
Facilitators: Basia Solarz and Ron Renz
8 in-person* sessions of discussion and practice to lessen reactivity, polarization and othering and strengthen our inherent desire for connection and based on our reading of 'Casting Indra's Net' by Pamela Ayo Yetunde.
Creating compassionate communities takes more than good will—it requires a dedication to respecting cultural differences while remembering the fundamental spiritual kinship that exists between all people. Activist, counselor, and Buddhist teacher Ayo Yetunde offers several practices through the metaphor of Indra's Net—a universal net in which all beings reflect each other like jewels.

Yetunde recasts Indra's Net as the network in which we all have the choice either to succumb to our impulses toward division and polarization or renew our civility and love for each other.
We will read and engage in bi-weekly discussions, as well as, an online forum to explore our experience of "spiritual kinship" based on the wisdom traditions of our world.
Open to all, regardless of spiritual or secular identification. Halifax Shambhala Centre building is accessible for anyone with mobility concerns.
Participants are asked to purchase the book as the basis of study and contemplation.
Books may be ordered locally through Bookmark Halifax or through other online booksellers.
Please contact HSC if the book cost is a barrier, there will be one available in the library to use on site.
WHEN: Alternate Mondays, November 20, 2023 – March 4, 2024, 6:30pm-8pm
COST: $40 CAD for all 8 weeks. Registration requested. Participants are invited and encouraged to attend all sessions.
Minimum enrollment: 6 people, Maximum, 12 people.
*Patron pricing allows us to offer scholarships to others and a portion of this patron pricing is eligible for charitable receipting.
Class Facilitators:
Basia Solarz is a long-time practitioner and instructor in Shambhala. She helps people working in healthcare, education, and the community to engage in empowered communication through the practices of Deep Listening and Transformative Mediation, Dialogue & Conflict Coaching (braverpath.com). Her formal education includes voice studies and choral conducting as well as adult education. Basia practices kyudo and is a co-founder of the Nova Scotia Threshold Singers, a group that sings at the bedside of people who are dying.
Ron Renz is a life-long learner who currently devotes his energies to facilitating practice and study groups in Nonviolent Communication (NVC) and Awareness Through Movement (ATM) of the Feldenkrais Method. Ron is also a long-time practitioner in Shambhala.