Community
The Halifax Shambhala Centre is home to a wonderfully diverse community who share a genuine connection to contemplative practice and the aspiration to realize a more wakeful, sane society. "Sangha" is the Sanskrit term for "community of practitioners" – one of the three jewels of Buddhism.
Friends and members of the Shambhala Centre are welcome to attend celebrations, practice events, meetings and gatherings of special interest groups.
The Shambhala Buddhist path, unique in the world of Western Buddhism, combines the teachings of the Kagyu and Nyingma traditions of Tibetan Buddhism with the Shambhala view of living an uplifted life, fully engaged with the world. Programs in Shambhala Buddhist teachings, meditation and other contemplative disciplines are offered as well as free individual meditation instruction.
The Halifax Shambhala community is committed to social engagement – "turning the flower outward" to benefit others. Members come together in a variety of groups to discuss and work on social issues such as aging, addictions, diversity, health, dying, hospice care, housing, and environmental sustainability. If you are interested in participating in one of these working groups (or in starting one) please contact the centre for more information.
Please refer to Centre Resources for additional information and ways to participate.
. . . . . . . . . .
Below are upcoming community events and activities that you are welcome to participate in!
Community Events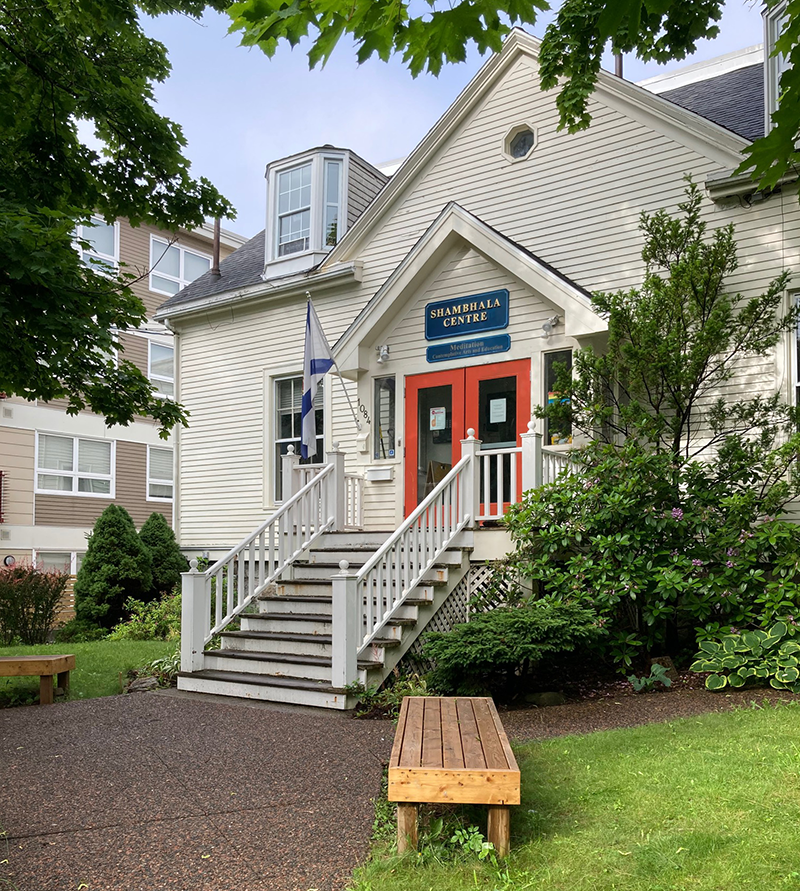 October 4th—December 27th
Weekly sitting practice for new and experienced meditators. Now returning to the Halifax Shamhala Centre Shrine room
Continue »
. . . . . . . . . .