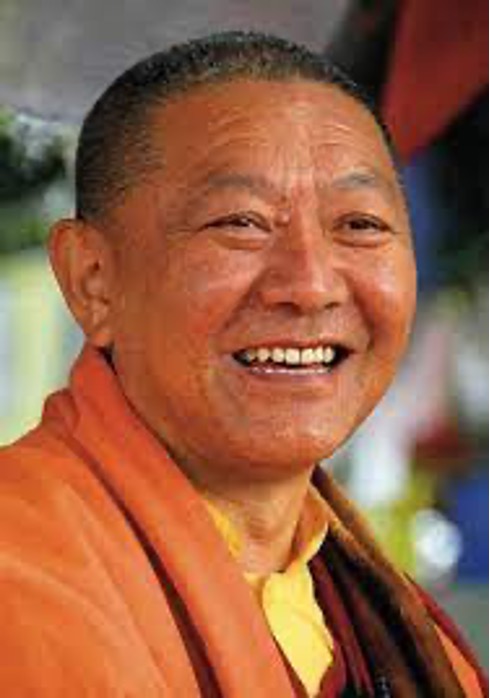 Sadhana of Mahamudra with Ringu Tulku Rinpoche
The Halifax Shambhala Centre is delighted to host Ringu Tulku Rinpoche on October 13th – 15th for a weekend program on The Sadhana of Mahamudra by Chogyam Trungpa Rinpoche.
Ringu Tulku was born in Kham, in east Tibet, and recognised by His Holiness the sixteenth Gyalwang Karmapa as the incarnation of one of the tulkus of Ringu monastery, a Kagyüpa monastery in his home province. In the late 1950s his family escaped ahead of the invading Chinese and eventually settled in Sikkim, India. He first met Trungpa Rinpoche at the Young Lamas School and has shared some stories from that time on the Chronicles site. He was one of the first people to receive the abhiseka for The Sadhana of Mahamudra from Trungpa Rinpoche in India.
Ringu Tulku Rinpoche studied with some of the most distinguished teachers of the Nyingma and Kagyü traditions, including Thrangu Rinpoche, Dodrupchen Rinpoche, Dilgo Khyentsé Rinpoche and theGyalwang Karmapa. Since 1990, he has travelled and taught in more than fifty universities, institutes and Buddhist centres around the world including Naropa University. The author of several books on Buddhism, he is also the founder of Bodhicharya, the Rigul Trust and the Karmapa Europe Foundation. Thanks to his excellent command of the English language, Ringu Tulku Rinpoche is able to convey the most complex teachings in a remarkably accessible way, imbued with his characteristic warmth and sense of humour.
In addition to the registration fee, a (suggested) $20 teaching gift will be collected at the Centre.
Please note: generosity policy is always available if the registration fee is prohibitive. Message [email protected] for arrangements!
If you are able to help staff this program.... set-up, registration, service, etc.... please contact Tillie Perks at [email protected]. Thank you.
This program will also be broadcast on Ocean for our friends from away. To attend remotely, please register here.
Partial Attendance:
Talks are being given Friday evening, Saturday morning & afternoon and Sunday morning. If you are not able to attend the full program, individual talks may be attended at a cost of $30/talk.
To register for 1, 2, or 3 talks, rather than the full weekend, please use the following "Coupon Codes" during the registration process, and indicate in the Notes section which talk(s) you will attend:
Any 1 Talk: Gqy8RX
Any 2 Talks: ghL7YR
Any 3 Talks: d9AGLQ