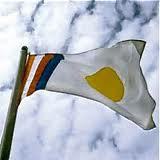 Taste of Shambhala: Open House & Community Gathering
Taste of Shambhala will be on break until mid January. See you then!
Please join us each Wednesday from 6-8:30pm for food, conversation and meditation at the Shambhala Centre.
6:00–6:45pm Social time and Soup on the 1st & 3rd Wednesday of the month. Tea and cookies all others.
7:00–8:30pm Introductory meditation instruction, meditation practice and discussion.
Everyone is welcome to come and you may leave at any point in the evening.
For a list of talks and teachers, see the Taste of Shambhala page: https://halifax.shambhala.org/what-we-offer/open-house/
There is suggested donation of $5 for the teaching, but any offering is welcome.
Society does not simply run on greed and aggression, but on an invisible network of love and goodwill. It is within this context that my father considered the simple act of sharing a meal and conversing to be the most advanced spiritual training. As we eat and talk, we relax our senses and touch the goodness that is omnipresent. This underlying force is the beating heart of humanity, and in this heart lies our future.
- Sakyong Mipham Rinpoche, The Shambhala Principle