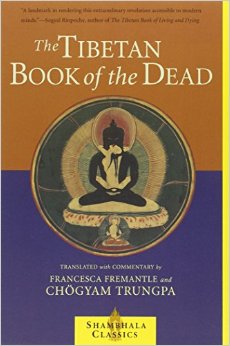 Liberation through Hearing
Great Liberation Through Hearing in the Bardo
A reading of the Tibetan Book of the Dead, as translated by Chogyam Trungpa Rinpoche and Francesca Fremantle, will occur annually on November 2nd, the Day of the Dead, at 2 pm Atlantic, at the Halifax Shambhala Centre.
It is said that the more familiar one becomes with the bardo teachings from the traditional text, Great Liberation Through Hearing in the Bardo, the more likely one is to recall the instructions at the time of dying. We will read through the text – just as we read through the Rain of Wisdom on Milarepa Day, taking turns. It will likely take four hours. Please bring your book.
Death comes without warning. Come and listen. Come and read. Come and practice.