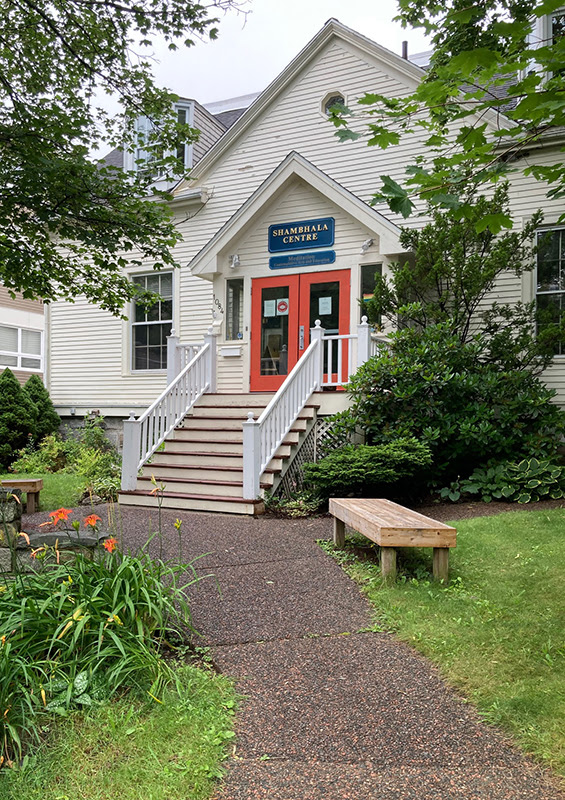 Sunday Meditation in the shrine room
You may come for all or part of the 3 hour meditation session. We begin with optional chants. Sitting meditation will alternate with walking meditation. There will be time for conversation and meditation instruction at the end of the morning meditation.
In order to have a safe environment we are asking everyone who would like to come to please follow these guidelines:
We are limiting the number to about 20 so there can be social distancing.
Do not come if you have been traveling outside of the Atlantic provinces within the previous two weeks or if you have any covid virus symptoms.
Bring a mask to wear while you are in the Shambhala Centre. If you don't have one, there will be inexpensive disposable masks to purchase at the door.
When you come in, use the hand sanitizer and sign in.
The kitchen will be off-limits, so bring your own water or other beverage if needed.