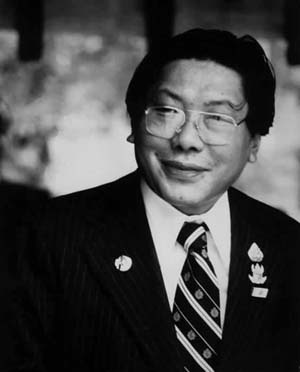 Parinirvana Day Sadhana of Mahamudra Feast Online- Open to All
On this day, everyone is invited to practice The Sadhana of Mahamudra, including the feast offering, to commemorate the passing of the Venerable Chögyam Trungpa Rinpoche, founder of the Shambhala Buddhist lineage. That feast practice is usually for a restricted attendance, but is open to all on this special occasion.
We will share the text on screen for those who do not have their own. Everyone should have some food and drink ready for the part of the practice where we all eat together.
There will be toasts and video of Chögyam Trungpa Rinpoche teaching from the archives.
Please register to receive the link. We want to have an idea of how many people will be there, to make sure our zoom account can accomodate all who wish to participate! The event is free, but donations of $10 are appreciated to support the centre.
Please also note that the time was incorrectly listed by others and the correct time is 6pm ATLANTIC TIME. Thanks!
---
The Vidyadhara's practice and personal belongings will be displayed all day on Sunday April 4, at the Halifax Shambhala Centre. Please see this listing and make an appointment in order to uphold occupancy guidelines: https://halifax.shambhala.org/program-details/?id=477582