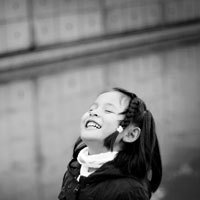 Contentment in Everyday Life 2021
with Carolyn Mandelker & Frédéric Villemure
"This very moment is the perfect teacher."
– Pema Chodron
Whether we're over-planning, over-working, or just plain overwhelmed, the swirl of our minds can begin to confuse what's clear, simple, and profoundly rewarding: the present moment. The heart of meditation practice is learning to rest in the present moment and find contentment with what is going on around us.
Contentment in Everyday Life offers an experiential training in mindful appreciation and gentleness to oneself. It introduces foundational Buddhist teachings on the nature of suffering and the first of the four Shambhala dignities, the dignity of Tiger. Through talks, guided meditation, contemplation, and discussion, we gain understanding and experience of unconditional contentment as well as exploring the obstacles and challenges to experiencing simplicity and nowness. This course is beneficial to new and experienced meditators alike.
Each class includes meditation practice, contemplation and shamatha yoga.
Overview of the Course: Weekly Themes:
Class 1: Contentment and Friendliness to Oneself.
Class 2: Contentment and Nowness.
Class 3: Suffering and the Four Noble Truths
Class 4: Working with Emotions and Buddhist Psychology
Class 5: The Confidence of Contentment
Please plan on attending each session of the program.
No prerequisite
Classes will be live at the Shambhala Centre. Current Covid protocols will be followed, social distancing, wearing masks and individually wrapped food and drink.