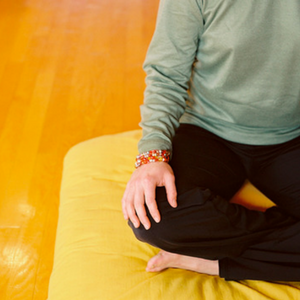 Learning to Meditate
The practice of meditation is a means to connect with our inherent goodness and worthiness. Meditation allows our natural intelligence to express itself and thereby enable a journey of self-discovery. As we grow with the practice, it deepens our resilience and enables appreciation of life's challenges and complexities.
In "Learning to Meditate" we will meet on Zoom where a Shambhala Path Meditation Instructor will host a conversation about the path of meditation and offer instruction in the practice. We will practice together for brief periods then pause to allow space to discuss questions or issues coming up for you. We will point out upcoming retreats and courses that may be of interest, and we can arrange follow-up individual instruction for those who have an interest in a more in-depth discussion.
"By meditation here we mean something very basic and simple that is not tied to any one culture. We are talking about a very basic act: sitting on the ground, assuming a good posture, and developing a sense of our spot, our place on this earth. This is the means of rediscovering ourselves and our basic goodness, the means to tune ourselves in to genuine reality, without any expectations or preconceptions."
–Chögyam Trungpa, Shambhala: The Sacred Path of the Warrior
Halifax Shambhala Centre is inviting you to a scheduled Zoom meeting.
Join Zoom Meeting
https://us02web.zoom.us/j/84153709352?pwd=WmltZUl6ZDZkTnh5eEMrVEFsWFE1Zz09
Meeting ID: 841 5370 9352
Passcode: 108108