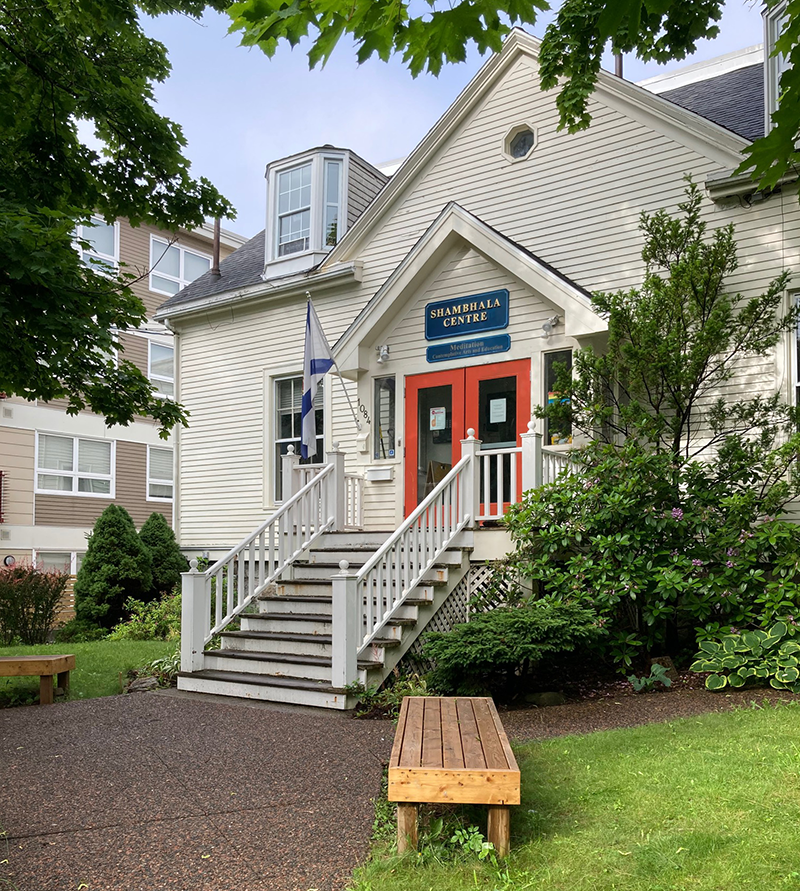 Sunday Meditation, 09:00am-12 noon
Join in at the Shambhala Centre for meditation at 9 am on Sunday, with morning chants, and including walking meditation and a reading.

In order to have a safe environment we are asking everyone who would like to come to please follow these guidelines:

We are limiting the number to about 20 so there can be social distancing. You can just arrive or you can register on the Halifax Shambhala Centre website to insure a seat. Register here.
Do not come if you have been traveling outside of the Atlantic provinces within the previous two weeks or if you have any covid virus symptom.

• Bring a mask to wear while you are in the Shambhala Centre. If you don't have one, there will be inexpensive disposable masks to purchase at the door.
• When you come in, use the hand sanitizer and sign in.
• The kitchen will be off-limits, so bring your own water or other beverage if needed.
• The windows will be open so bring a sweater if it is a cool day.