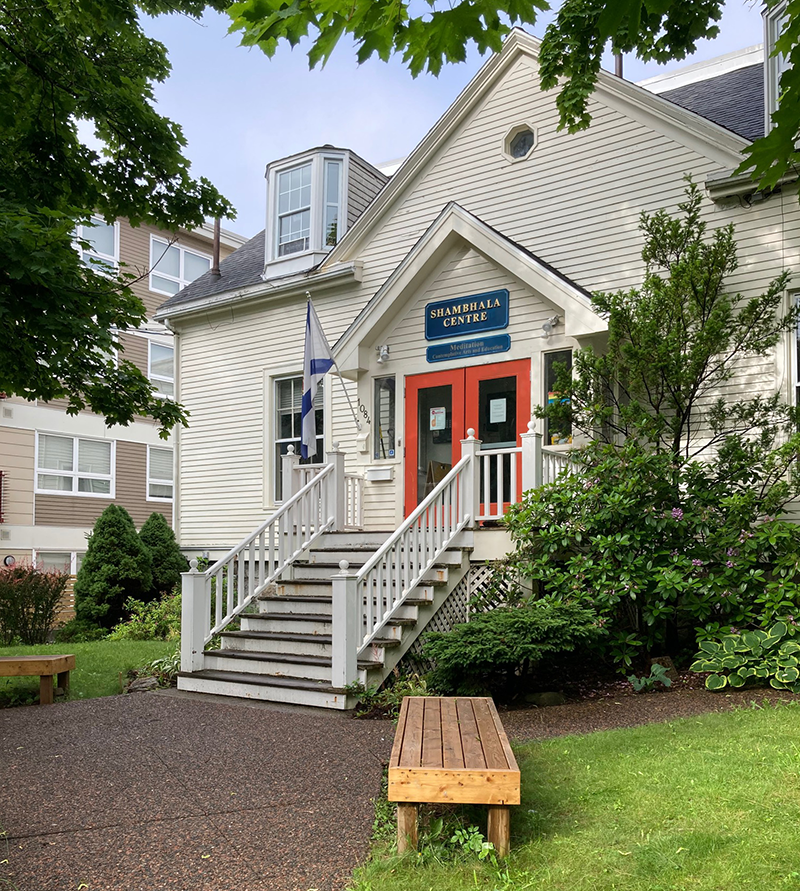 Sunday Meditation at HSC
We are happy to announce that this Sunday the Halifax Shambhala Centre will be open for meditation. Sunday meditation time will take place in the main shrine room from 9-10:30, followed by optional conversation together afterwards for 15 minutes.
In order to have a safe environment we are asking everyone who would like to come to please follow these guidelines:
Register on the Halifax Shambhala Centre website so we know how many people will be coming. We are limiting the number to about 20. so there can be social distancing.
Do not come if you have been traveling outside of the Atlantic provinces within the previous two weeks or if you have any covid virus symptoms:
- Fever (chills, sweats)- Cough or worsening of a previous cough - Sore throat - Headache - Shortness of breath 
- Muscle aches 
- Sneezing - Nasal congestion/runny nose 
- Hoarse voice - Diarrhea - Unusual fatigue - Loss of sense of smell or taste - Red, purple or bluish lesions on the feet, toes or fingers that do not have a clear cause.


Bring a mask to wear while you are in the Shambhala Centre. If you don't have one, there will be inexpensive disposable masks to purchase at the door.
When you come in, use the hand sanitizer and sign in.
The kitchen will be off-limits, so bring your own water or other beverage if needed.
The windows will be open so bring a sweater if it is a cool day.
We look forward to meditating together in person. Registration is optional, but if more than 20 people arrive it will guarantee that you will have a seat.