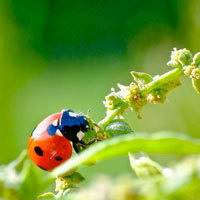 Shambhala Training Level I: The Art of Being Human
with Shastri Robert Gailey
DATE WILL BE POSTPONED, New Date To be Announced
In Shambhala Training Level One the ancient wisdom of Shambhala comes alive in our daily existence. This first level presents the view that the world is sacred and basic goodness is our birthright. This is basic human wisdom that doesn't belong to any one culture or religious tradition - though it can be found in many of them throughout history. All humans can discover this goodness of human life and radiate that goodness into the world for the peace and sanity of others.

Shambhala Training is a path to develop the dignity of being human, using meditation as a means to develop fearlessness, confidence, openness, and gentleness toward ourselves and our world. The first in a series of trainings, Level One includes instruction on meditation, sitting and walking meditation practice, talks by the director, individual conversations with teachers, discussions with other participants, and a concluding reception.

Open to everyone.
_________________________________________________________________

The Way of Shambhala series provides a strong foundation in mindfulness-awareness meditation and is composed of Shambhala Training Levels I-V, plus an optional accompanying five-week 'In Everyday Life' course. The series is designed to be applicable to the complexity of our daily lives. With gentleness and precision we can develop courage and sanity in these troubled times of uncertainty. These classes can also be taken separately, not as a series.

Please click here for a full description and chart of the Way of Shambhala.