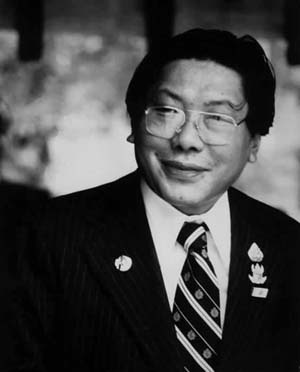 Parinirvana Day Sadhana of Mahamudra Feast - Open to All
On this day, everyone is invited to practice together The Sadhana of Mahamudra, including the feast offering, to commemorate the passing of the Venerable Chögyam Trungpa Rinpoche, founder of the Shambhala Buddhist lineage. That feast practice is usually for a restricted attendance, but is open to all on this special occasion.
The Shambhala Centre will provide the sacred food and drink substances needed for the feast; the rest of the food is provided pot-luck style. Please bring a dish to share. Cost for the feast is $5 if you bring food, $10 if you are unable to bring something. Please bring your own plate, silverware, and glass/cup if you can, and plan to wash them at home.