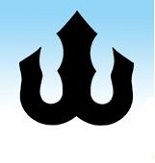 Kasung Don Day Gathering
Yearly Don Day Kasung Gathering.
Uniform should be barrack or town.
Program to include
- talk by Amanda Hester Rupon entitled "Truth and Vulnerability"
- drill
- slogan practice
- CPR training including use of AED with Shari Vogler Rupon
- full DK mess to conclude the program
- hearty soup lunch + catered Chinese food for evening mess - with plans to accomodate gluten free and vegan diets.
- no cost
-Mamo Chants
Open to all free of charge.