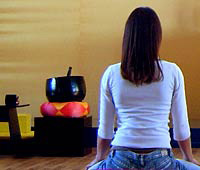 Shambhala Meditation Retreat Morning
This Retreat morning is generously offered by the Halifax Shambhala Centre as a free day of group Shambhala Meditation.
Schedule Details: Arrival is generally at 8:30 for 9:00 start. Functional silence is practiced for the whole period from 9:00 am until 12:00 pm so that each person can have their own individual retreat morning with the support of the group practice environment. Location may change due to other programs, check the board when you arrive.
** When you register please indicate who and/or where you received authorization to practice Shambhala Meditation (not to be confused with our more common technique of Shamatha meditation as taught at Open House and Way of Shambhala).**