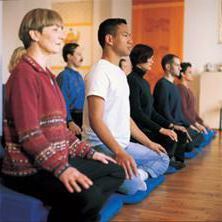 Open Meditation Monday
The Halifax Shambhala Centre offers drop-in, free public meditation sessions. The sitting meditation is hosted by a timekeeper and interspersed with brief periods of walking meditation.
No registration necessary. Come for all or for part of the sitting period. Please call ahead if you would like meditation instruction and cannot come to Sunday sitting.