The Power of Kindness: A Weekend Retreat
with Christine Heming
When asked what the most effective technique for transforming a person's life, writer, philosopher and humanist Aldous Huxley said: "Just be a little kinder."
One of the essential teachings of renowned meditation master and founder of Shambhala, Chögyam Trungpa Rinpoche, was: "Be kind."
The Dalai Lama's motto: "My religion is kindness."
These instructions are all simple and universal. But have we really looked deeply into the meaning of kindness? Is it just a social nicety that helps us get along with one another, or something more?
Join us for a weekend exploration into the essence of kindness.
During this enriching retreat, we will cultivate kindness through contemplation, dialogue, writing, sharing, and (weather permitting) exploring the beauty of the natural environment.
Under the guidance Shastri Heming, we will have the opportunity to;
Reflect on our own experience of kindness and share our stories
Examine how kind we are to ourselves, and find a way to reconnect with our self-worth and basic goodness
Reflect on the impact of unkindness, and the obstacles to kindness in prejudice, bias and small-minded thinking
Reflect on how to bring more kindness into our personal life.

Together we will work to discover the transformative power of kindness. The retreat is appropriate for any experience level.
The program begins at 7:00pm on May 25th and ends around 4:30pm on May 27th.
About Shastri Heming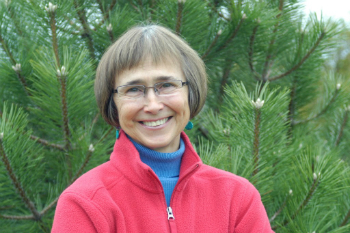 Christine Heming lives in the Annapolis Valley, Nova Scotia, with her husband Gregory Heming, an ecologist and municipal councilor. She holds a Ph.D. in speech science and pathology, for nine years was on the faculty of Dalhousie University, and later joined the staff of the Annapolis Valley Regional School Board. Now retired, she devotes her time to promoting the principles of Shambhala as a Shastri, or senior teacher. Fostering genuine communication has been a major part of her life's work. She has a daughter, Carolyn, an artist and advocate for persons with special needs, who currently lives in Iqaluit, Nunavut, Canada. She is also a proud grandmother.